Start here for a lifetime of success
A business career is a great choice. And this is an excellent place to begin your journey. Widely regarded as one of the region's best business schools, we promise you small class sizes, flexible scheduling to meet your busy life, a community of support, and award-winning faculty who will engage you in real-world projects that make our region a little bit better.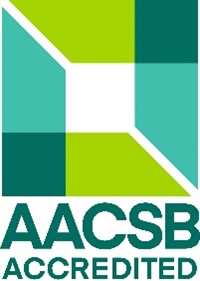 We are proud of our accreditation by AACSB, the premier international accreditor recognizing excellence in business education, held by only 5% of business schools in the world. We have also been ranked as one of the top 100 most affordable business colleges. Our faculty members are leaders in their field, dedicated teachers, and scholars, who research current issues, consult with local businesses, and ignite your curiosity. Our successful graduates have found positions in accounting firms, banking, manufacturing, hospitality, retail, and service industries. Some have even gone on to start their own businesses.
As a business student, you'll study and learn through traditional and online classroom instruction, internships, volunteer activities, and hands-on learning opportunities — giving you a head start on building a strong resume for employment after graduation. We are proud of our diversity, and learning here will ensure that you are prepared for success in our diverse world of business. Here, you'll find your advocate, your mentor, your network, and your foundation for future success. Your success is our success!