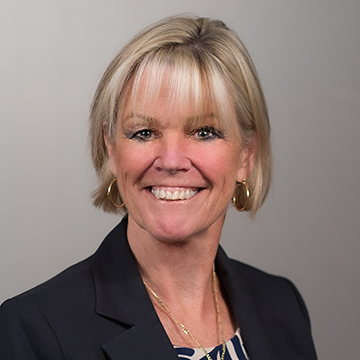 Hello! Welcome to the Office of Academic Affairs at IU Northwest.
Academic excellence is the hallmark of the IU Northwest curriculum. And, at its heart is our campus's world-class faculty.
My colleagues and I take great pride in the active role we play in sparking creativity, igniting innovation, and encouraging excellence while inspiring our region's next generation of leaders.
Here, our faculty are leading experts, award-winning educators and teacher scholars. Nearly 65 percent of our full-time faculty are tenured or on a tenure-track, with more than 80 percent having achieved the highest degree attainable in their field.
IU Northwest professors have contributed to some of the world's top academic journals, exhibited their art in internationally acclaimed galleries, and been awarded Fulbright grants and other prestigious research and teaching awards. Our students' minds and skills are continually enriched through faculty-led research, hands-on learning, and innovative classroom projects.
As the region's university, our campus's commitment to this community is an ever-apparent and important part of our everyday work, as we regularly share our intellectual riches via public exhibitions, presentations, and community-based education.
We are proud to be IU in Northwest Indiana, waving our crimson and cream. As a collective campus, we teach; mentor; and transform our students into future leaders, professionals and global thinkers.
- Vicki Román-Lagunas
Executive Vice Chancellor for Academic Affairs